God is not done with you yet! He has a plan and a purpose for your life! I don't care how old you are, how your life was once messed up, or how hurt you have been.  In this article, I will prove to you that God can use any situation for his glory.  This article and audio messages uses the movie Cars 3 for illustrative purposes. Be sure to listen to the audio message given at Fountain of Life on Sunday, August 20, 2017
In Galatians 5:7 Paul mentors a young congregation with these words.  "You were running a good race. Who cut in on you to keep you from obeying the truth?"
Paul knows that the Christian life is a long haul.  Even in the Bible the Christian Life is called a race. It is like the Indy 500. In the Christian race you will need lots of encouragement from mentors like Paul.
Paul does two things in this book for this young congregation. The first thing he does is he encourages them. He says,  "You were running a good race!" He also gently confronts them.  He says, "Who cut in on you to keep you from obeying the truth?"
The story of Cars 3 is the story of some characters who needed both encouragement and confronting.  Cars 3 is about the legendary race car named Lightning McQueen. He is a champion racer. As the movie opens, you see him winning and winning.  But something happens to this hero.   He was blindsided by a new generation of blazing-fast cars, he got out dated, and the legendary Lightning McQueen finds himself pushed out of the spotlight and ultimately out of the sport that he loves, which of course is racing. And then to make matters worse there was a crash.
I know sometimes we feel like we are doing so good in our Christian Life.  You had victory after victory. You were flying for Jesus. And then all of a sudden, something happened.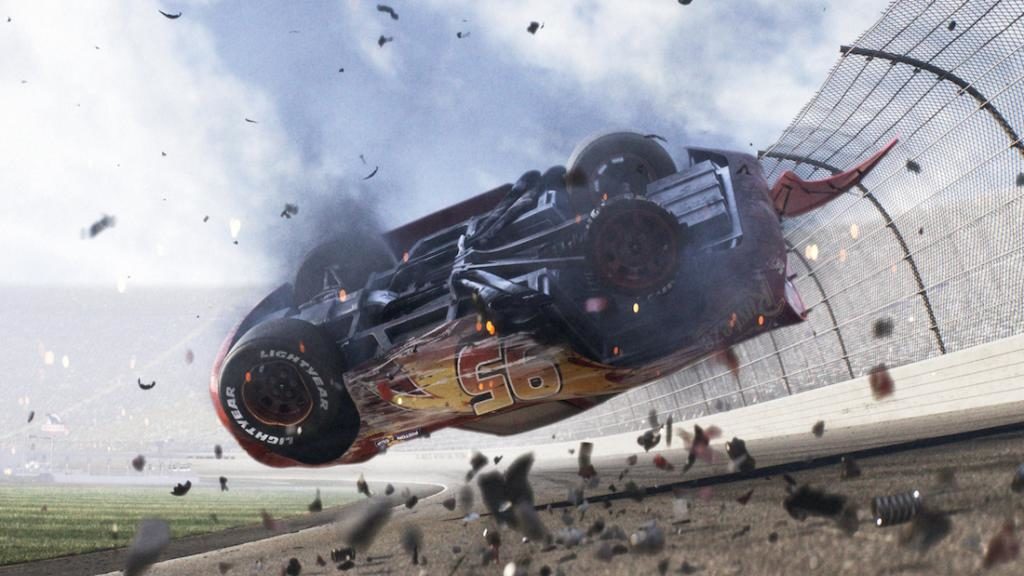 We could say, along with Lightning McQueen, you crashed.
Maybe somebody cut in on you, for Lightning McQueen, it was Jackson Storm. A new generation blazing fast car.   That new-fangled car got under his skin, and then he over reacted and then there was a wipe-out. Maybe something got to you as well and you crashed.  Can you look back and see a moment your faith went shipwreck? A moment when your hopes and dreams were dashed? A moment when your life came crashing down?
What was it? Maybe it was a divorce?  Maybe something happened between you and your kids.  Maybe you broke up with your girl. Maybe it was sin. Maybe you got busted. Maybe you have been in jail. Maybe you got fired. Maybe you got addicted. Maybe you suffered the consequences of a sinful act. Maybe you got laid off. Maybe you had a financial setback. Maybe what you prayed just didn't happen.  Maybe the ministry you were involved in had a wipeout.
We all can relate to this story. You were running down the road doing fine and then, the crash.
Maybe you weren't a believer. Maybe you were. But you had a serious wipeout.  The good news is that you survived. Lightning McQueen survives his crash.  But he is never the same again.  Somehow when we go through stuff, it changes us.  We become discouraged. We lose our purpose, we wonder if we will ever feel normal again.
There are some strong parallels to this movie and our spiritual lives we have already talked of two of them. We are all in a race. We all will suffer some type of hurt, failure and difficulty in our lives, regardless of who we are.
And this is where the story really touches us. Because if you have had a spiritual crash: Here is the bad news.
The enemy doesn't want you racing again. The enemy doesn't want you going for the Gold for Jesus and finding yourself in the Winner's circle. He wants you to feel out forever, retired, and sitting on the side lines of life.  He wants you to stop serving and begin hiding in your house, full of shame and guilt. He will tell you that your life has no value.
TWO THINGS TO BEWARE OF…
If you have suffered a crash…
Satan Will Tell You that God Can't Use You Because of Your Hurts, Failures and Difficulties
He is known as the accuser of the brethren. He will bring up every failure, your past, your crash all the time telling you that you are out of the race.
Poor Lightning McQueen, before he had the crash he had suffered a defeat, and once he began losing… the voices started telling him he was all washed up.  In fact his new sponsor said to him, "Your racing days are over."  For Lightning McQueen, both his loss and his crash was a public thing. He was ridiculed by the news, laughed at by the younger faster racers. One scene in the movie had the once proud Lightning McQueen hiding in a garage…painted in primer. He was embarrassed to be seen in public.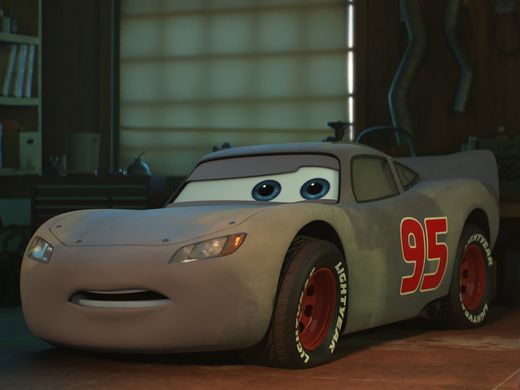 I want to tell you that Satan has an agenda for anyone who has went through something painful
He will come alongside of you, telling you that you that you are no good and that God can't use you. He will tell you that you aren't worthy and that all you are is a loser.
But I want you to know that Satan is a liar!  Your pain has a purpose!  As Rick Warren has said: God often reveals God's purpose for you and even your life as a result of going through difficult painful and hurtful moments. God never wastes a hurt! If you've gone through a hurt, he wants you to help other people going through that same hurt. He wants you to share it.
Here is the amazing thing:  God can use the problems in your life to give you a ministry to others.
In fact, the very thing you're most ashamed of in your life and resent the most could become your greatest ministry in helping other people.
Who can better help somebody going through a bankruptcy than somebody who went through a bankruptcy?
Who can better help somebody who was addicted to lust than someone has been set free from lust?
Who can better help somebody struggling with an addiction than somebody who's struggled with an addiction?
Who can better help parents of a special needs child than parents who raised a special needs child?
Who can better help somebody who's lost a child than somebody who lost a child?
The very thing you hate the most in your life is what God wants to use for good in your life.
2 Corinthians 1:4-5 "who comforts us in all our troubles, so that we can comfort those in any trouble with the comfort we ourselves receive from God.  For just as we share abundantly in the sufferings of Christ, so also our comfort abounds through Christ."
There are many different causes for the problems, pains, and suffering in your life. Sometimes the stuff that happens you bring on yourself.  But in some of your problems, you're innocent. You've been hurt by the pain, stupidity, and sins of other people.
God often allows us to go through a problem so that we can then help others. I don't care who you are. God wants to use you to touch someone else's life!
Just consider David's crash! He had killed Goliath, became king but then he sinned with Bathsheba. When confronted by Nathan the Prophet he realized that he was an adulterer and a murderer.  She had gotten pregnant, he had the husband killed, and now the baby had died. Yet in spite of all of that, the crash of a great man of God, his greatest victories lay ahead of him. He could have given up and stopped serving God, but instead he humbled himself, repented, and went on to serve God.
Satan doesn't want you to recover! Satan wants to take you out! Because he doesn't want you having a ministry! He wants you hiding in a shed too embarrassed to come out. Just like Lightning McQueen's career wasn't over. Your relationship with God is not over either! God has something for you to do.
The same Peter that cursed Jesus to prove he wasn't a follower is the one who stood up and preached on the day of Pentecost and 3000 were converted. The same Moses who struck the rock and was forbidden to go into the promised land appeared with Jesus on the Mount of Transfiguration! The same disciples who quibbled for a seat at the right of Jesus, valiantly won the victory when they died a martyr's death.
If you crashed, get back up. If you relapsed Get back up. If you got hurt, come to Jesus, get healed and get back in the race.
The second thing you need to beware of is…
Satan Will Try to Tell the Older Generation that Their Time Is Over
That is what happened to our cute little red car named Lightning McQueen. The new generation models came out. And soon they were saying you are done. It is time for you to retire.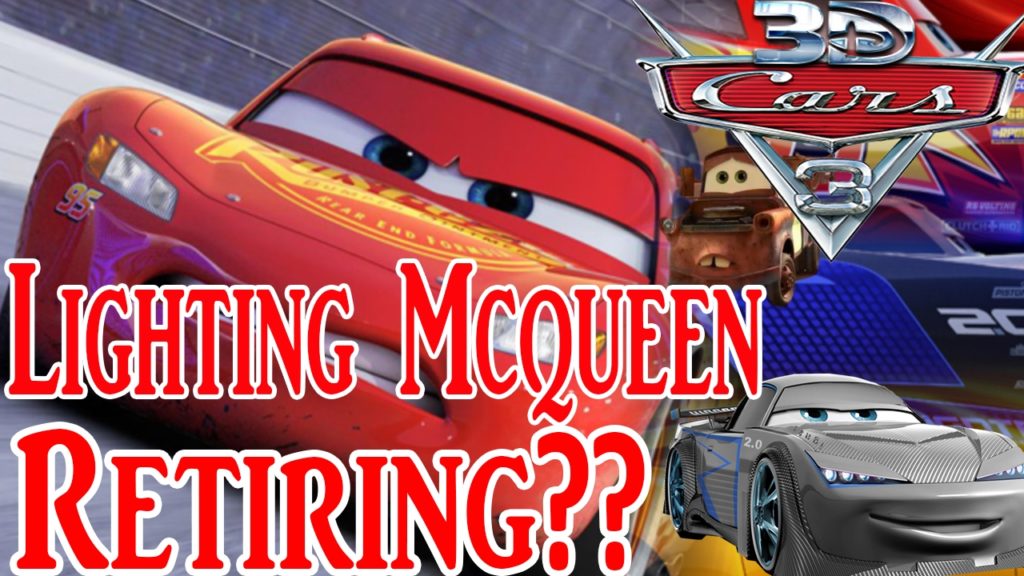 Here is a powerful truth, wisdom comes with age.
One of my heroes in life is a man by the name of Paul Joyner. As a young man, he started Stamford Assembly of God where I pastored. As a missionary, I visited his church, when he was in his 70's he was pastoring a church. It was a wonderful church. The last time I saw him, he was 83 on his way to Africa to preach the gospel. We don't need to retire, we need to re-fire.
Your influence, your ministry, your prayers, are not done until you are gone to be with Jesus. In fact, I have a promise for anyone who thinks they are old enough and have the faith enough to claim it.
Psalm 92:12-15
"The righteous will flourish like a palm tree,
they will grow like a cedar of Lebanon;
planted in the house of the Lord,
they will flourish in the courts of our God.
They will still bear fruit in old age,
they will stay fresh and green,
proclaiming, "The Lord is uprigYt;
he is my Rock, and there is no wickedness in him."
God wants to use the older generation. It may be in a different way. God uses you in one way when you are young, and maybe a completely different way when you are older.
In one of the great moments of the movie.  Lightning McQueen realizes that his job is not to run the race, and be out in front, but rather to mentor and coach those in the next generation who are running the race.  After Lightning McQueen's crash, he is sent to a high-tech training center.
He is given a trainer named Cruz Ramirez that is supposed to train him. What happens is that while this trainer may know technology she really didn't know much about racing. Even while she was trying to train him, actually, he is training her. And it all comes back to him in the final race when he stops racing and pushes her into a new role of racing, mentoring her on to victory.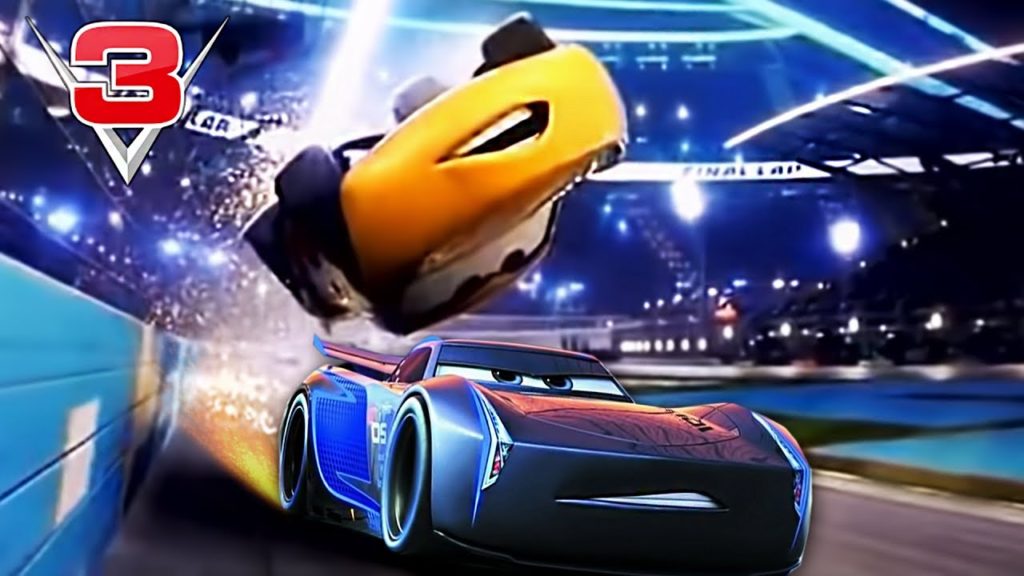 GOD WANTS YOU TO MENTOR THE NEXT GENERATION
God is looking for some people with more life experience to coach and mentor the younger people who are just now getting started in their walk with God. It is the most biblical thing in the word.  I can give you a whole list of individuals in the bible, who ran the race, some ran well, some had some crashes. But they all made a switch. They all began to mentor others.
Moses mentored Joshua.
Naomi mentored her daughter-in-law, Ruth.
Ezra mentored Nehemiah.
Elijah mentored Elisha.
David mentored Solomon.
Elizabeth mentored her cousin Mary.
Barnabas mentored Paul and John Mark.
Paul mentored his spiritual son Timothy.
Paul also mentored Priscilla and Aquila, who in turn mentored Apollos.
God's plan of mentoring needs to be seen today in the church! You need a purpose in life and you have plenty of life experience to give.  We need to honor those who have been around the track a few times. They have something to share.  We need to honor those  who have crashed and even those who have had major setbacks in life. They have some wisdom because of it.
Consider these ministries in our church that are full of mentoring:
Royal Rangers is all about this generation of men raising up the next generation of servant leaders. It is a man mentoring boys ministry.
Girls clubs is about this generation of women pouring into the next generation of girls.
Celebrate Recovery is built on the idea that those who have crashed and recovered should become sponsors and accountability partners for those who need encouragement
Sunday School Classes, men's ministry, and Women's connect groups are also a place where this happens naturally.  The reason is that people know each other. Sadly, sometimes those who would naturally share their life experiences and have wisdom to share are not involved.  Sometimes they stay home instead of coming to the house of God.  It is simply about a willingness to share your life.
One author said:  "Mentoring is a process of opening our lives to others, of sharing our lives with others; a process of living for the next generation."
Who will dare to believe that they can be like a Paul who mentored that young congregation. Remember what he did as we started out this message. He gave encouragement. He opened up their lives with a question.
In the movie Cars 3  there are four generations of mentors: Lightning McQueen was mentored by Doc Hudson. Doc Hudson had a mentor named Smokey. And then then of course Cruz Ramirez was mentored by Lightning McQueen.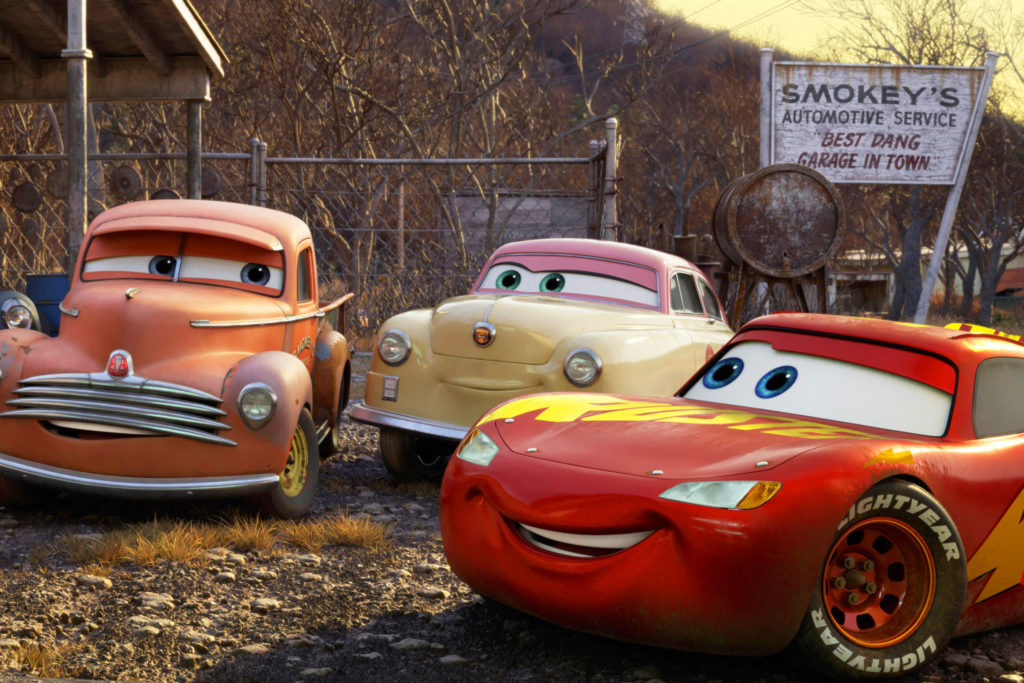 Who is your mentor? Who are you mentoring?
Do you have a spiritual mentor who is pouring his/her life into you the way Paul poured his life into Timothy or Elizabeth poured her life into her cousin Mary?
Do you have someone you can go to for wise counsel?
Do you have someone who is a godly example for you and a model worth imitating?
Do you have someone who lives out biblical values and spiritual maturity?
Do you have someone with solid skills that can help you improve where you are weak
One of the great mentors in the Bible was named Barnabas. There are some interesting things we can learn from the Word about Barnabas.
The first thing is that he was generous with his finances. Acts 4:36-37   "Joseph, a Levite from Cyprus, whom the apostles called Barnabas(which means "son of encouragement"), sold a field he owned and brought the money and put it at the apostles' feet."  While being a mentor doesn't require you to give people money. It will cost you something of yourself.
Another thing he did was that he reached out to Paul. Remember Paul was formerly Saul who was an enemy of the church. He got converted and he was preaching the gospel. But no one believed him. All were skeptical of him. But Barnabas took the risk and reached out and mentored him.
Acts 9:26-27  "When he came to Jerusalem, he tried to join the disciples, but they were all afraid of him, not believing that he really was a disciple. But Barnabas took him and brought him to the apostles."
He told them how Saul on his journey had seen the Lord and that the Lord had spoken to him, and how in Damascus he had preached fearlessly in the name of Jesus.
And then another thing he did was that he spent time with Mark when he had failed.  Acts 15:36-39   "Barnabas wanted to take John, also called Mark, with them, 38 but Paul did not think it wise to take him, because he had deserted them in Pamphylia and had not continued with them in the work. 39 They had such a sharp disagreement that they parted company. Barnabas took Mark and sailed for Cyprus,"   Even though he had  failed once, under Barnabas encouragement he became a great man of God.
If it were not for Barnabas we would not have Paul's epistles nor Mark's gospel; nor the rapid spread of the gospel.  Who will you mentor? What will you do as a result of this article?