It is our desire that each and every person find a place to connect with God, grow in biblical community and serve others.  We are dedicated to the simple vision and process. We believe that if we can get believers to do the following three things repeatedly that they will feel fulfilled and grow in their walk with God.
Connect – We Value God's Presence
Is it really possible to find a place where you have a connection with God? Yes! We believe that every person has a deep seated need to connect with God.  Jesus said, "For where two or three gather in my name, there am I with them."  At Fountain of Life we value the presence of God. Of course we know that God is omnipresent, in other words He is everywhere all at once.  But He also makes himself known at times by manifesting His presence.  We value those moments when heaven touches earth and we experience the presence of the Holy Spirit among us. We are a church that loves to worship.  We love to praise. We love to give audible praise to God. We love times of prayer.  Our pastor has often said, "I don't want to go to church without Jesus".  So we invite you to join us in a humble and honest seeking of God.  Every Sunday morning we experience God's Presence through singing, praying, giving, preaching, and a personal responsiveness toward God in a prayerful setting.
The messages at Fountain of Life are distinctly biblical but stress relevant day to day applications to life. Our pastor stresses the positive application of God's word in a way that anyone can understand and follow.  And the best part of our church is, if their is something that is unclear, or not understood, you can speak directly to our pastor.
Grow – We Value Biblical Community
When a person becomes a believer they need to find a place to belong in a loving community based upon the Word of God.  The reasons for this are so easy to understand. Everyone needs friends.  Everyone needs a place where they can be known and know others, where they can serve and serve others, and where they can be celebrated and celebrate others. We believe that their is no such thing as a "lone ranger" christian.  In fact, many times individuals who remain disconnected from others often suffer from feelings of loneliness and they miss out on the support and encouragement that comes when we have friends we know and trust.  We need each other. So let's do life together.
While on Sunday morning  we endeavor to be friendly, shake hands, greet each other,  it is very hard to really feel a strong connection with other believers in a more personal way. That is why we have places where people can get connected with others.  One of the most powerful ways that people find a place to connect is on Friday at Celebrate Recovery. We have two bible connects that people attend and enjoy at the church. One is on Sunday morning at 9:30 am at the church. The other is on Wednesday night at 7:15 at the church.  We also are moving toward having groups that meet in homes. Some know that we want you to get connected.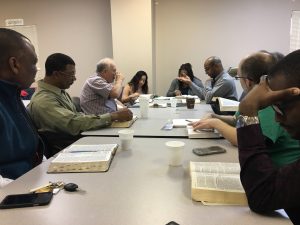 Whether it is a Bible Study here at the church like this one, or connecting in a group in someone's home.
It is our desire that you would experience biblical community.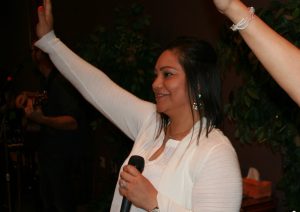 Serve -We Value Serving Others by Engaging Our Gifts and Sharing Our Faith
Everyone needs an opportunity to serve the Lord.  We live in an age when all of society is geared toward living a life that simply pleases oneself.  But God desires that we would each be able to find a way to engage our gifts and do something for someone else.  When this happens, we personally grow and the church is blessed as well.  There is adequate room for you to get involved in many areas of ministry and service to the Lord.
In order to find a place of service just speak to Pastor Bob.